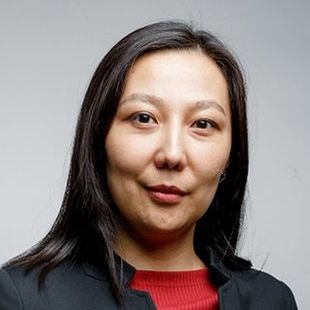 General Director
Iskakova
Aisha
PhD
Aisha Iskakova, PhD, is a graduate of the «Bolashak» presidential program with more than 13 years of experience in research and development. Author of more than 50 scientific publications, including international scientific publications (journals Q1-Q4), 5 invention patents.
The Hirsch index of Iskakova A. is 5. For a number of years she was a member of the Academic Council in scientific organizations, took part in a large number of scientific internships in the countries of near and far abroad in the field of biotechnology and good laboratory practice, was the head of a number of research projects on topical topics of biotechnology development.
She graduated from Vysoká škola chemicko-technologická v Praze in 2009 with a degree in biochemistry and biotechnology, in 2012 she graduated from the magistracy of the Eurasian National University. L.N. Gumilyov in the direction of «Biotechnology», in 2016 the doctoral studies of the Kazakh National University. Al-Farabi with a degree in Biotechnology.
She began her career in 2009 at the National Center for Biotechnology. From July 2018 to December 2022, she was a freelance inspector, head of the laboratory of the National Center for Expertise of Medicines and Medical Devices of the Ministry of Health of the Republic of Kazakhstan. In 2021-2022 – Head of the Biobank of the Republican Collection of Microorganisms. From September to December 2022 – Director of the Department of Certification and Product Quality of JSC «National Holding «QazBioPharm».
Winner of the republican competition of ideas «Innovative Kazakhstan» in the nomination «Technological breakthrough», the owner of the state scientific scholarship for talented young scientists, the badge «Densaulyk saktau іsіne koskan үlesi үshin».
By the decision of the sole participant of LLP «National Center for Biotechnology», she was appointed as General Director.