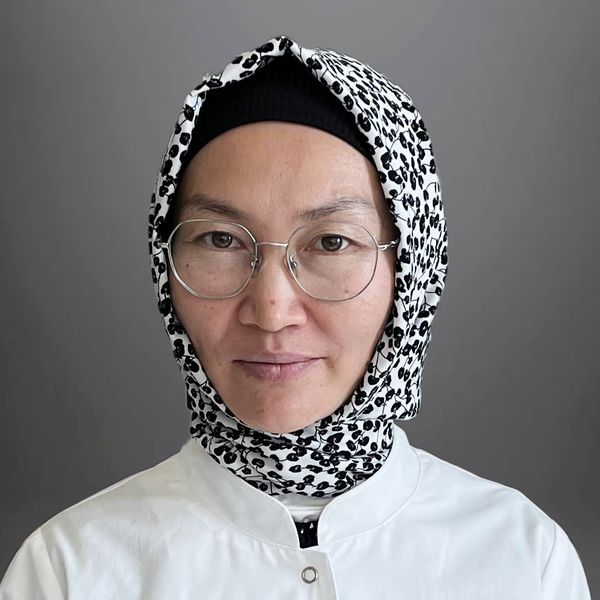 Assel
Issabekova
Phd
Specialist in the field of cell biology and immunotherapy. Research interests: stem cells, cancer stem cells, immunotherapy, tissue engineering, cell therapy. Author of more than 30 scientific articles, 10 of them are included to the Scopus database. Owner of the h-index – 4, winner of a presidential scholarship (2005-2007 yy.), owner of the place "Best young scientist" (2016 y.), owner of the "BOLASHAQ" scholarship within the program of "500 scientific internships" (2022-2023 yy.), owner of the "Kurmet" diploma of the Ministry of Health of the Republic of Kazakhstan (2022 y.)
ORCID ID – 0000-0002-8844-2510
Scopus ID – 55820794800
Projects
Research directions
Study on morphofunctional specificities and mechanisms for differentiation of stem cells;
Development of cell transplantants and tissue-engineered designs for recovery of structure and functions of damaged organs and tissues;
Development of technologies for production of human's induced pluripotent stem cell and study their potential usage in regenerative medicine and cells therapy.
Innovative developments
Cell medicine based on human allogenic fibroblasts for thermal injuries and continuously non-healing wounds treatment.
Core publications
Sarsenova M, Kim Y, Raziyeva K, Kazybay B, Ogay V, Saparov A.
Recent advances to enhance the immunomodulatory potential of mesenchymal stem cells. Front Immunol. 2022;13:1010399. doi: 10.3389/fimmu.2022.1010399.
Kudaibergen G, Zhunussova M, Mun EA, Ramankulov Y, Ogay V.
Macroporous Cell-Laden Gelatin/Hyaluronic Acid/Chondroitin Sulfate Cryogels for Engineered Tissue Constructs. Gels. 2022; 8(9):590. doi: 10.3390/gels8090590.
Sarsenova M, Raimagambetov Y, Issabekova A, Karzhauov M, Kudaibergen G, Akhmetkarimova Z, Batpen A, Ramankulov Y, Ogay V.
Regeneration of Osteochondral Defects by Combined Delivery of Synovium-Derived Mesenchymal Stem Cells, TGF-β1 and BMP-4 in Heparin-Conjugated Fibrin Hydrogel. Polymers (Basel). 2022; 14(24):5343. doi: 10.3390/polym14245343.
Tuleubayev B, Ogay V, Anapiya B, Zhylkibayev A, Saginova D, Koshanova A, Kurmangaliyev YD, Tezekbayev K, Bikonurov N, Abugaliyev K.
Therapeutic Treatment of 2A Grade Burns with Decellularized Bovine Peritoneum as a Xenograft: Multicenter Randomized Clinical Trial. Medicina (Kaunas). 2022; 58(6):819. doi: 10.3390/medicina58060819.
Zhubanova G.S., Mukhambetova А.E., Karzhauov M.R., Issabekova A.S., Raimagambetov E.K., Ogay V.B.
The effect of combinations of growth factors and hyaluronic acid on the proliferation and chondrogenic differentiation of human synovium derived mesenchymal stem cells // Eurasian Journal of Applied Biotechnology. - 2022. - № 2 – P. 41-50.
Toktarov T., Saginov B., Raimagambetov Y., Balbossynov B., Korganbekova G., Urazayev M., Issabekova A., Zhubanova G., Kaukabayeva G., Sekenova A., Kudaibergen G., Akhmetkarimova Zh., Eskendirova S., Ramankulov Y., Bekarissov O., Batpen A., Ogay V.
Heparin-conjugated fibrin hydrogel with chondroinductive growth factors and human Synovium-derived mesenchymal stem cells for the treatment of articular cartilage defects: Evaluation of clinical safety. International Journal of Biomedicine. 2022, 12(4):539–547. doi: 10.21103/Article12(4)_OA3
Sarsenova M, Mukhambetova A, Saginov B, Raimagambetov Y, Ogay V.
Synovium-Derived Mesenchymal Stem Cells in Combination with Low Molecular Weight Hyaluronic Acid for Cartilage Repair. International Journal of Biomedicine, 2022, 12(4):548–553. doi: 10.21103/Article12(4)_OA4
Kang HK, Sarsenova M, Kim DH, Kim MS, Lee JY, Sung EA, Kook MG, Kim NG, Choi SW, Ogay V, Kang KS.
Establishing a 3D In Vitro Hepatic Model Mimicking Physiologically Relevant to In Vivo State. Cells. 2021;10(5):1268. doi:10.3390/cells10051268.
Ogay V, Sekenova A, Li Y, Issabekova A, Saparov A.
The Therapeutic Potential of Mesenchymal Stem Cells in the Treatment of Atherosclerosis. Curr Stem Cell Res Ther. 2021; 16(7):897-913. doi: 10.2174/1574888X16999210128193549.
Ogay V, Kumasheva V, Li Y, Mukhlis S, Sekenova A, Olzhayev F, Tsoy A, Umbayev B, Askarova S, Shpekov A, Kaliyev A, Zhetpisbayev B, Makhambetov Y, Akshulakov S, Saparov A, Ramankulov Y.
Improvement of Neurological Function in Rats with Ischemic Stroke by Adipose-derived Pericytes. Cell Transplant. 2020; 29:963689720956956. doi: 10.1177/0963689720956956.